Main features:
✔ OSHA compliant H13 HEPA filter tested and certified with EN1822-1 and IEST RP CC001.6.
✔ Unique jet pulse filter cleaning technology ensures efficient and clean filtration.
✔ Weldedframe/platformprovidesturdysupportintoughjobsite.
✔ The 22 meters long plastic bag can be separated to approximately 40 individually sealed bags for fast,safe handling and disposal of dust.
✔ Compact vertical unit is easy to maneuver and transport.
✔ The height of the vacuum can be lowerd to 110cm,use littile space as possile when tranporting.
TS3000 models and specifications:
Model

TS3000

TS3100

Voltage

240V 50/60HZ

120V 50/60HZ

Power

KW

3.6

2.4

HP

5.1

3.4

Current

Amp

14.4

18

Water lift

mBar

240

200

inch"

100

82

Airflow

(max)

cfm

354

285

m³

600

485

Pre-filter

4.5㎡>99.5%@1.0um

Hepa filter(H13)

3.6㎡>99.99%@0.3um

Filter cleaning

Jet pulse filter cleaning

Dimension

inch/(mm)

22″/32.3″x58″/630X840X1470

Weight

lbs/(kg)

143/65
TS3000 Product Description: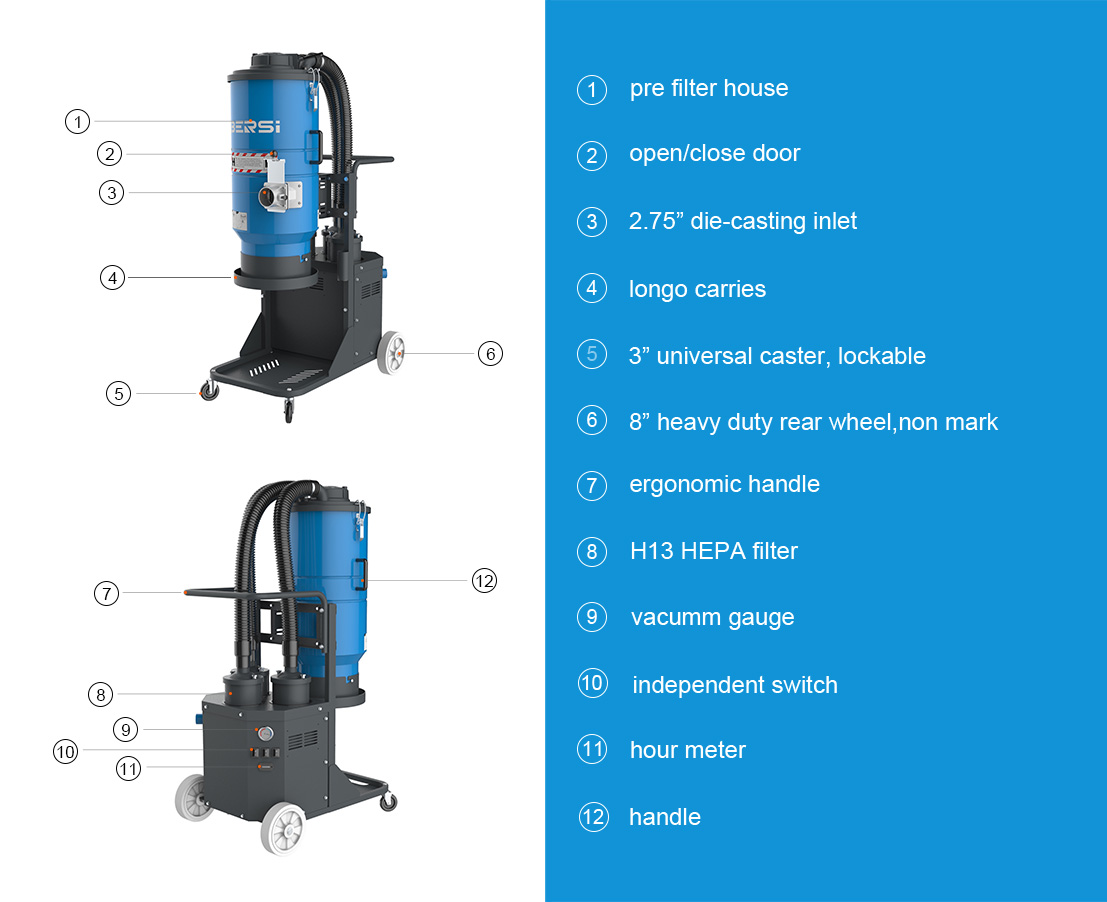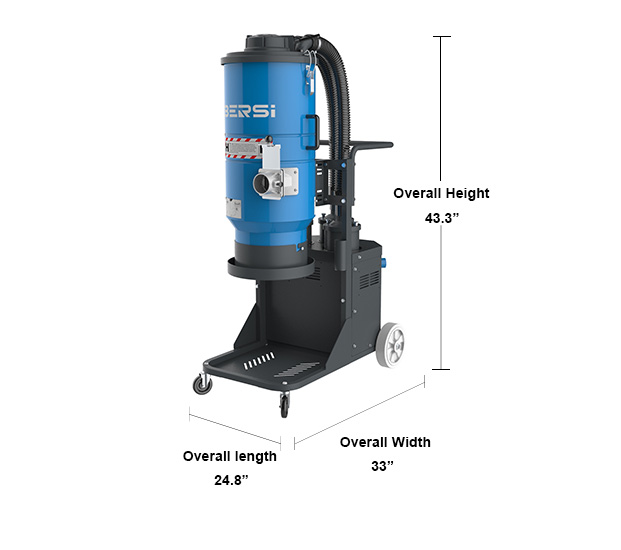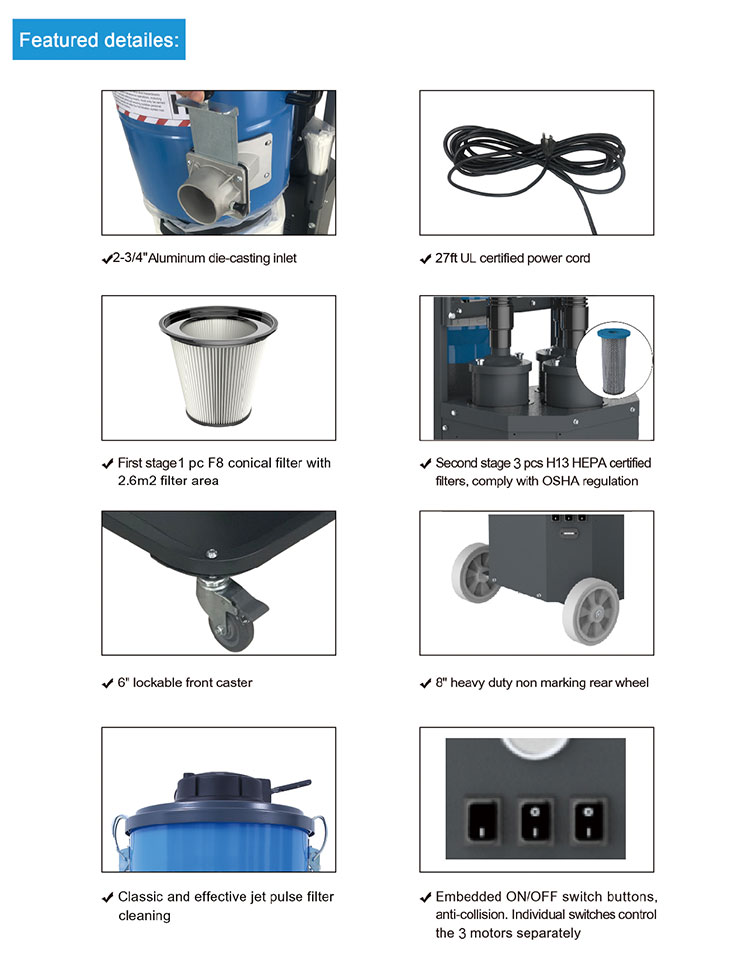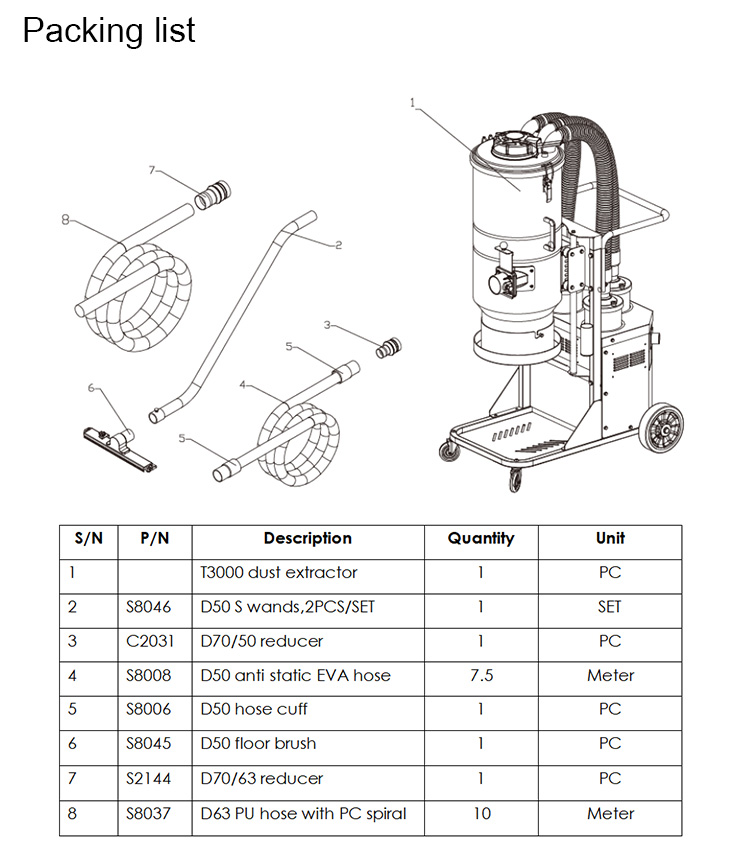 ---
---