Main features:
✔ Three powerful Ametek motors, can work with grinder working width below 750mm perfectly.
✔ The independently controlled switches avoid burning out the switch when start the vacuum.
✔ Bersi patent Auto Pulsing technology, no manual cleaning, save the labour time greatly.
✔ Build in 2 large filters inside take turns to pulsing clean,keep the vacuum powerful always.
models and specifications:
Model

3020T

3010T

Voltage

240V  50/60HZ

120V 50/60HZ

Power

KW

3.6

2.4

HP

5.4

3.4

Current

Amp

14.4

18

Water lift

mBar

240

200

inch"

100

82

Aifflow(max)

cfm

354

285

m³/h

600

485

Filter

3.0㎡>99.9%@0.3um

Filter cleaning

Auto pulsing cleaning

Dimension

inch/(mm)

21.5″X28″X55″/550X710X1400

Weight

lbs/(kg)

132lbs/60kg
How does Bersi Auto pulsing vacuum work:

Bersi patent and innovated auto clean technology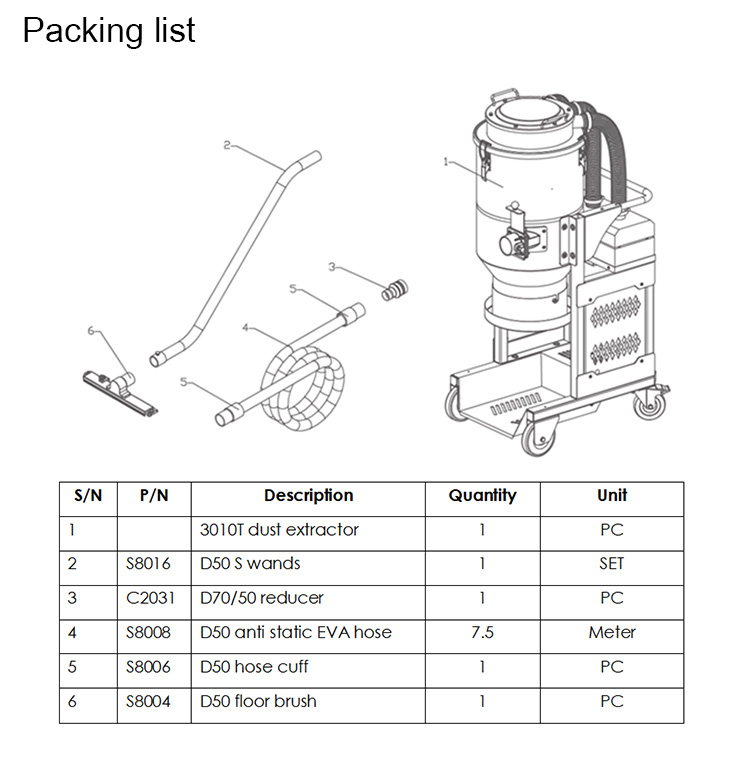 ---
---