Main features:
1. Three powerful Ametek motors, is  best suited to work with grinder working width below 750mm.
2. The independently controlled switches allow operator can choose 1, 2 or 3 switches on as wanted.
3.  Incorporates cyclonic separation and  a innovative auto pulsing cleaning system,without airflow losing while self cleaning,keep strong suction and  maximises work efficiency. Without air compressor, very reliable and low maintenance cost.
4.OSHA compliant 2- stage filtration system to ensure a safe and clean air. In the priary stage, the two cylindrical filters rotate to pulsing clean. In the second stage, 3PCS H13 HEPA filters with 99.99% @0.3μm efficiency.
5. Continuous bag disposal system ensure a easy and dust-free bag changes.
Models and specifications:
Model
AC32
AC31
Voltage
1 phase
1 phase
240V 50/60Hz
120V 50/60Hz
Power
Kw
3.6
2.4
HP
5.4
3.4
Current
Amp
14.4
18
Water lift
(max)
mBar
240
200
inch"
100
82
Alrflow
(max)
CFM
354
285
M3/h
600
485
Dimension
inch
22*32.3*56
mm
560*820*1400
Weight
lbs/kg
154/70
How does Bersi Auto pulsing vacuum work:

Details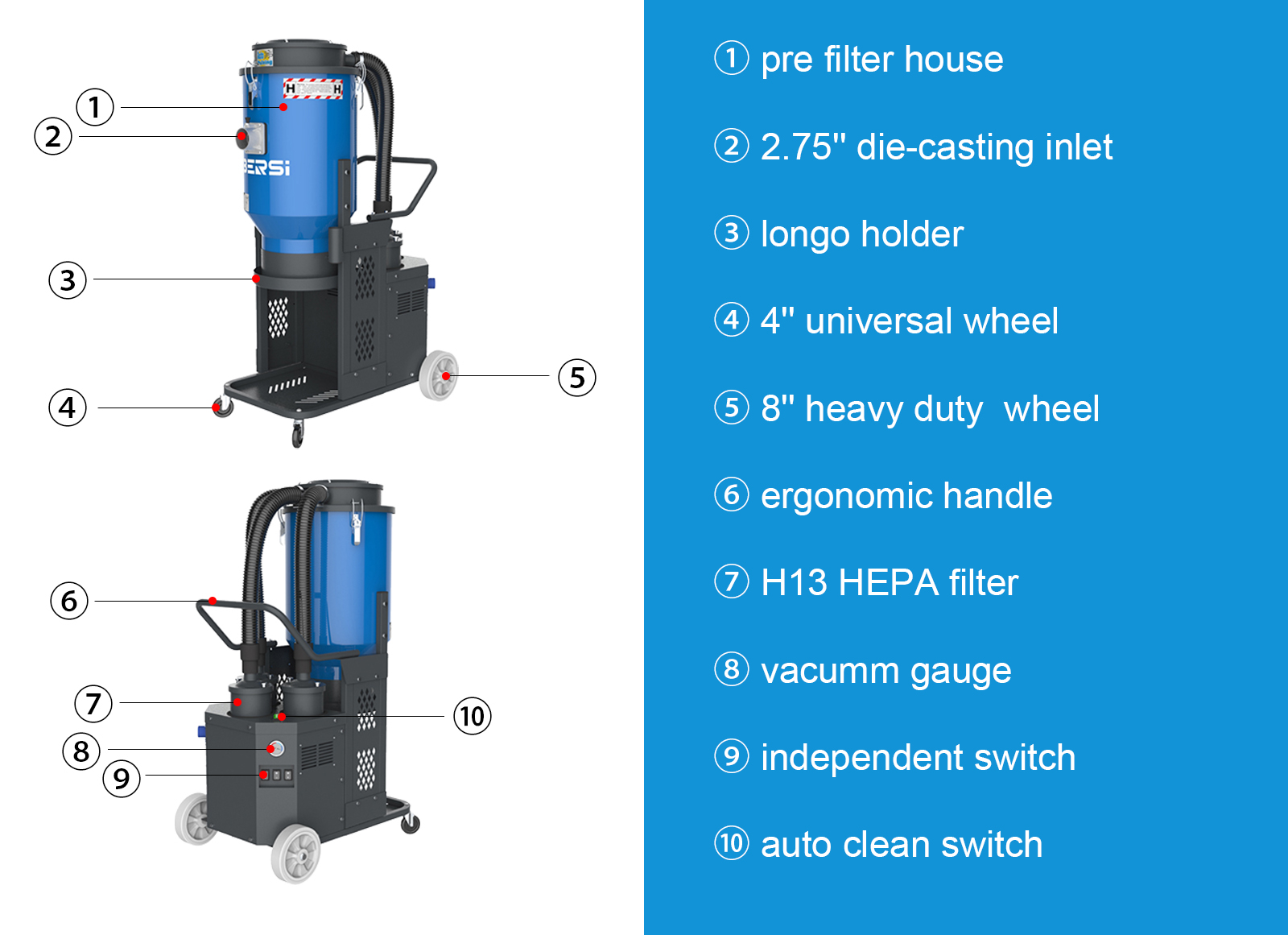 Packing list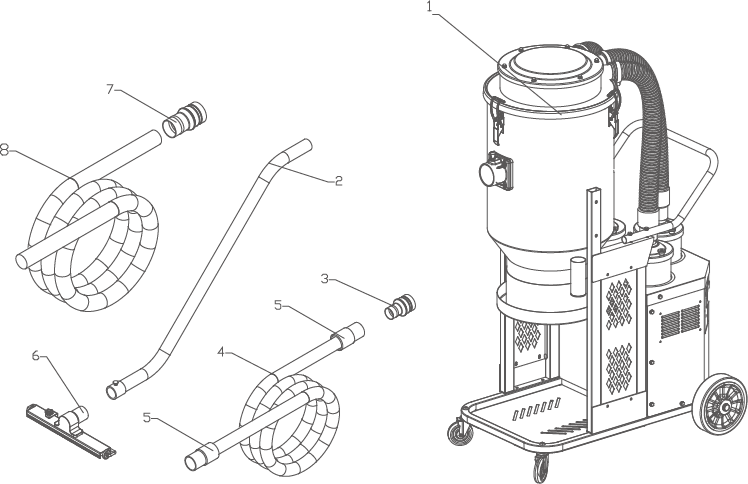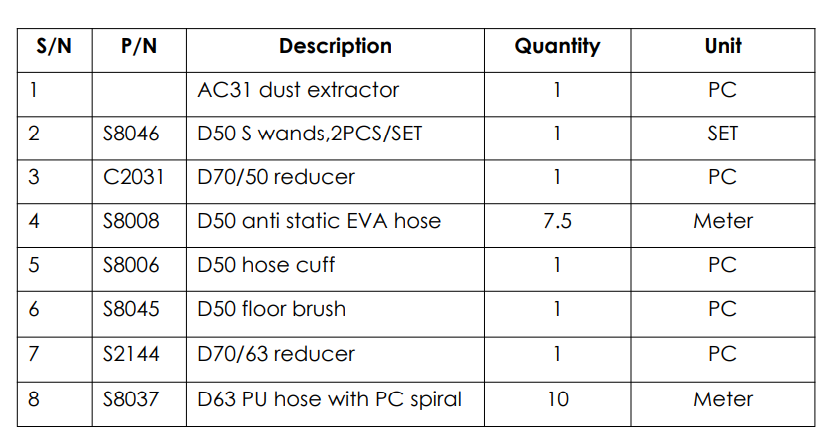 ---
Previous:
B2000/B2100 Pre filter
Next:
AC21/AC22 main filter
---