TS2000 2 Motors Single Phase Hepa 13 Dust Extractor
Short Description:
TS2000 is a two engine HEPA dust extractor. It is equipped with a main filter as the first and two H13 filter as the final.Each HEPA filter is individually tested and certified to have a minimum efficiency of 99.99% @ 0.3 microns. which meets the new silica requirements.This professional dust extractor is excellent for building, grinding, plaster and concrete dust. 
 Main features:
✔ OSHA compliant H13 HEPA filter tested and certified with EN1822-1 and IEST RP CC001.6. 
✔ Unique jet pulse filter cleaning system, efficiently purges the pre-filter without opening the vacuum to maintain a smooth airflow, and to avoid creating a second dust hazard.
✔ Both continuous bagging system for effective dust storage and a regular plastic bag system are compatible.
✔ An hour counter and vacuum meter for filter control are standard.
TS2000 models and specifications:
Model

TS2000

TS2100

Voltage

240V 50/60HZ

120V 50/60HZ

Power

kw

2.4

2.4

HP

3.4

3.4

Current

Amp

9.6

18

Water lift

mBar

240

240

inch"

100

100

Airflow

(max)

cfm

258

258

m³/h

400

400

Pre-filter

3.0㎡>99.5%@1.0um

Hepa filter(H13)

2.4㎡>99.99%@0.3um

Filter cleaning

Jet pulse filter cleaning

Dimension

inch/mm

22.4″x28″x51.2″/570X710X1300

Weight

lbs/kg

105/48
 Description: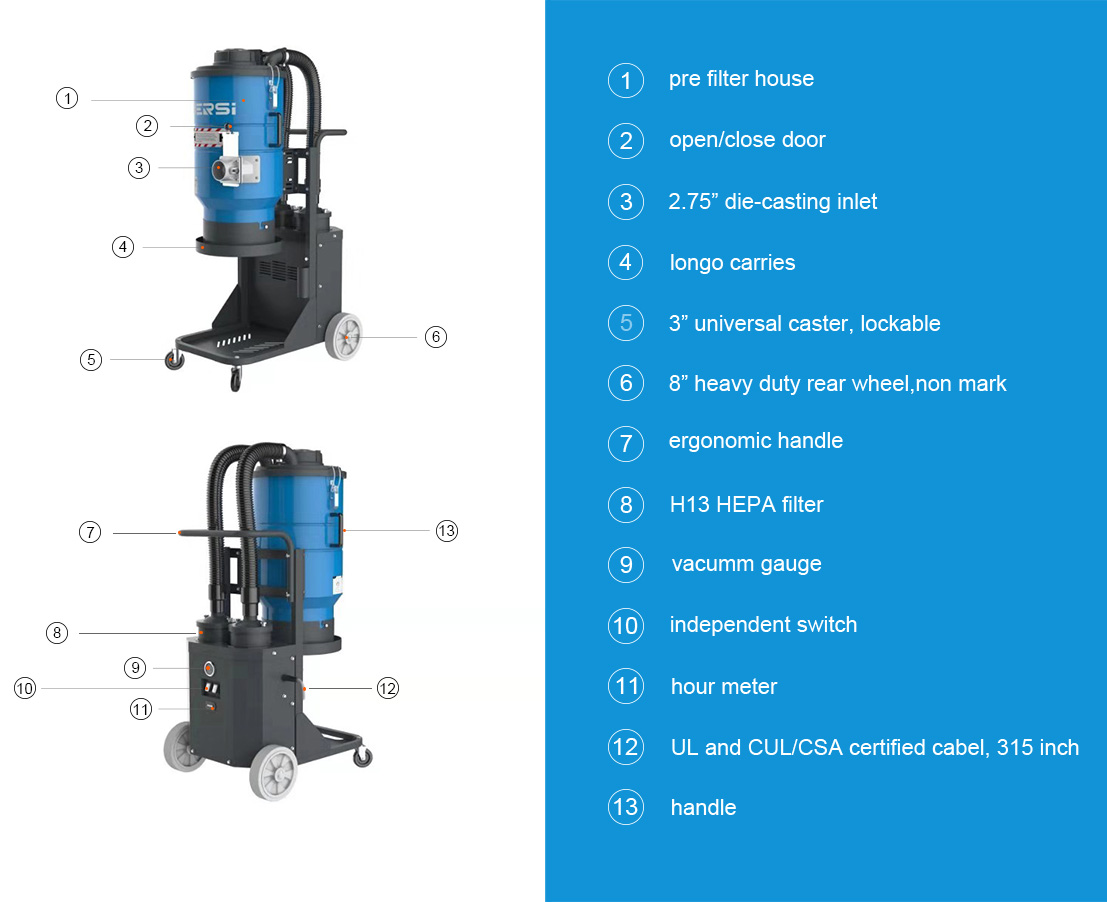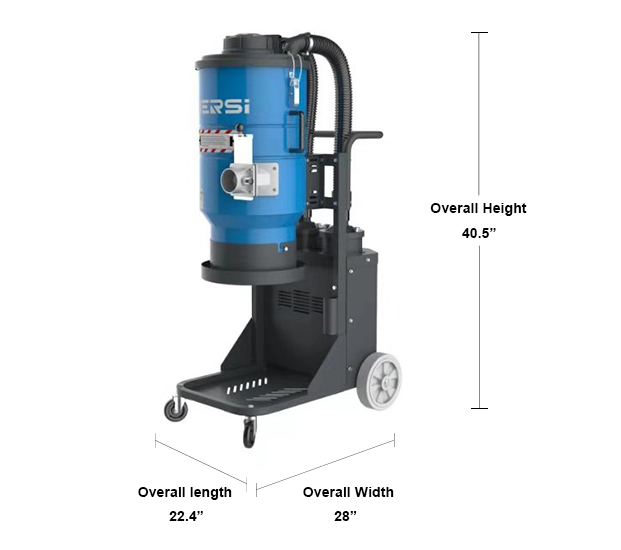 ---
---