AC900 Three phase Auto Pulsing HEPA dust extractor
Short Description:
AC900 is a powerful three phase dust extractor, with the UL certified turbine motor provide high water lift. The Bersi innovative Auto pulsing technology solve the pain of frequently stop to pulse or manually clean the filters ,allows the operator 100% uninterrupted working, labor saving greatly. Concrete dust is extremely fine and hazardous, this vacuum build with high standard 2-stage HEPA filtration system.Primary 2 large filters take turns to self clean,secondary 4 cylindrical filters are individually tested and HEPA 13 certified. AC900 is ideal for large size floor grinders, scarifiers and other surface preparation equipment.
Main features:
✔ Best suited to work with floor grinder working width 800mm.
✔ Incorporates cyclonic separation and a innovative auto pulsing cleaning system,without airflow losing while self cleaning,keep strong suction and maximises work efficiency. Without air compressor, very reliable and low maintenance cost.
✔ OSHA compliant 2- stage filtration system to ensure a safe and clean air. In the primary stage, the two cylindrical filters rotate to self clean. In the second stage, 4PCS H13 HEPA filters with 99.99% @0.3μm efficiency.
✔ Continuous bag disposal system ensure a fast and dust-free bag changes.
Models and specifications:
Model
AC900
AC900
AC900
Voltage
380V 50HZ
230V 60HZ
480V 60HZ
Power
KW
7.5
8.6
8.6
HP
10
11.5
11.5
Current
Amp
16.7
32
17.3
Water lift
mBar
320
340
350
inch"
128
136
140
Aifflow(max)
cfm
380
364
364
m³/h
640
620
620
Pre-filter
4.0㎡>99.9%@0.3um
Filter cleaning
Auto pulsing cleaning
Hepa filter(H13)
3.6㎡>99.99%@0.3um
Dimension
inch/(mm)
24.8"X41.7"X57"/630X1060X1450
Weight
lbs/(kg)
286lbs/130kg
How does Bersi Auto pulsing vacuum work:

Detailes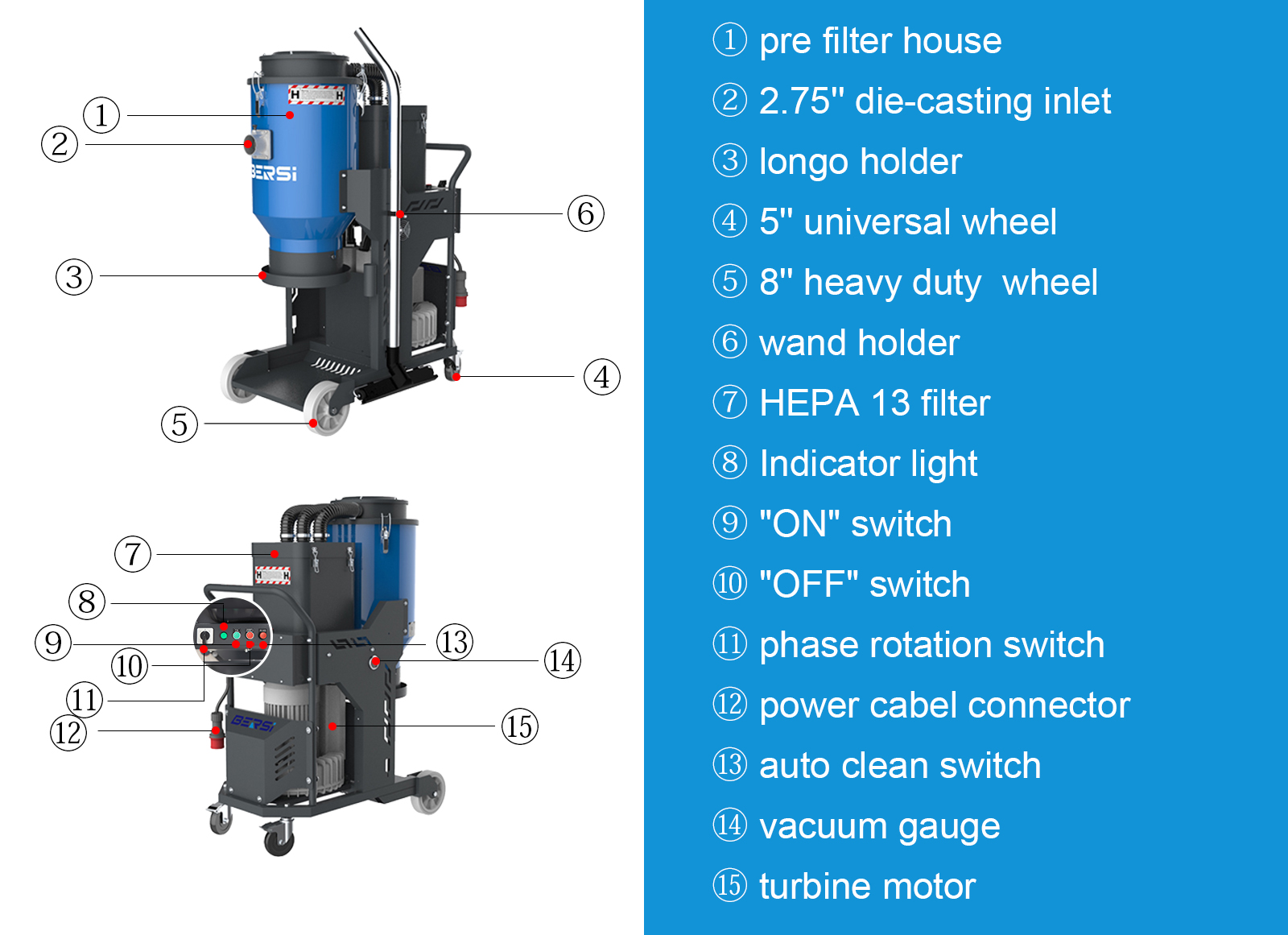 Packing list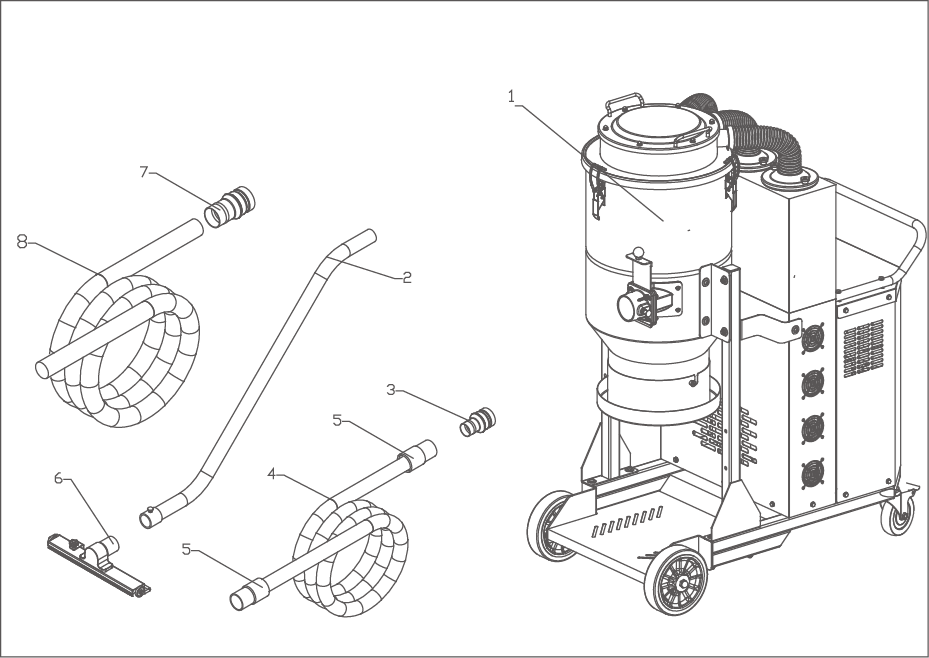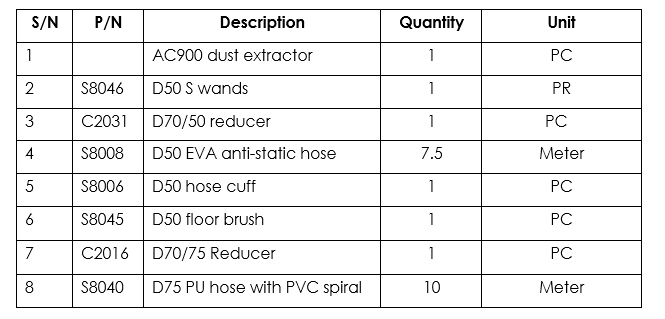 ---
Previous:
3010T/3020T filter
Next:
B2000 Air Scrubber
---